Barbie is a well-known figure in pop culture. Her resume, of course, has a few computer games on it.
"Barbie is everything," he said. This tagline doesn't just say that she's important, which is true, but it also alludes to the many jobs and roles Barbie has had over the years, such as her play sets, a blockbuster live-action movie, and, this may come as a surprise to some, a large number of video games.
Barbie introduced computer games to young girls at a time when they were heavily marketed as products for boys. The fashion doll has been in as many kinds of games as there are shades of pink. She has been a detective and a great horse rider. Even though a lot of Barbie games were just quick tie-ins to cartoon movies, a few of them are still good and have stood the test of time.
Barbie As Rapunzel: A Creative Adventure (2002)
In a tie-in to the same-named movie, Rapunzel Barbie finds that her prince, Stefan, has been turned to stone and that the evil witch, Gothel, has taken away all the beauty from her home. In between gathering the prince's crown jewels to bring him back to life, the player walks through each of the castle's dull rooms with Barbie and her magic paint box to decorate and fix up her home.
Even though the painted backgrounds and movements are a bit old-fashioned by today's standards, Barbie as Rapunzel is a great game for kids because it encourages them to be creative and has interesting graphics. With games like The Sims and Unpacking that are all about decorating, it's easy to see why this game might be appealing to young players.
Barbie Fashion Designer (1996)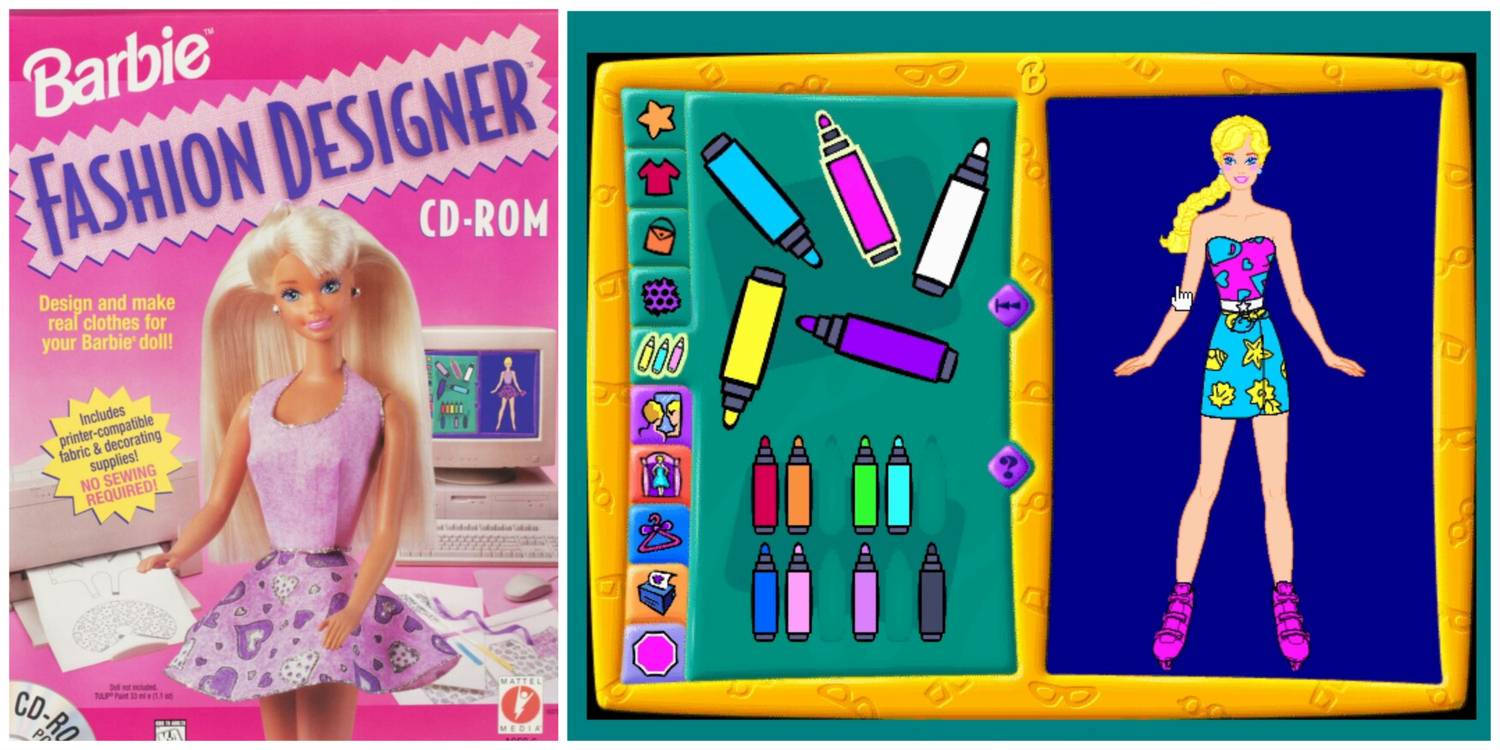 If there's one thing Barbie does best (and she can do almost anything she wants), it's dressing up in haute fashion and making people look at her in awe. In this way, Barbie is right at home with Barbie Fashion Designer.
Even though the gameplay isn't anything to write home about, the huge number of outfits and creative combinations is still impressive. The game even made it into the Video Game Hall of Fame at The Strong Museum, beating out all the other dress-up and stylist games made under the Barbie brand over the years.
Barbie Magic Genie Bottle (2000)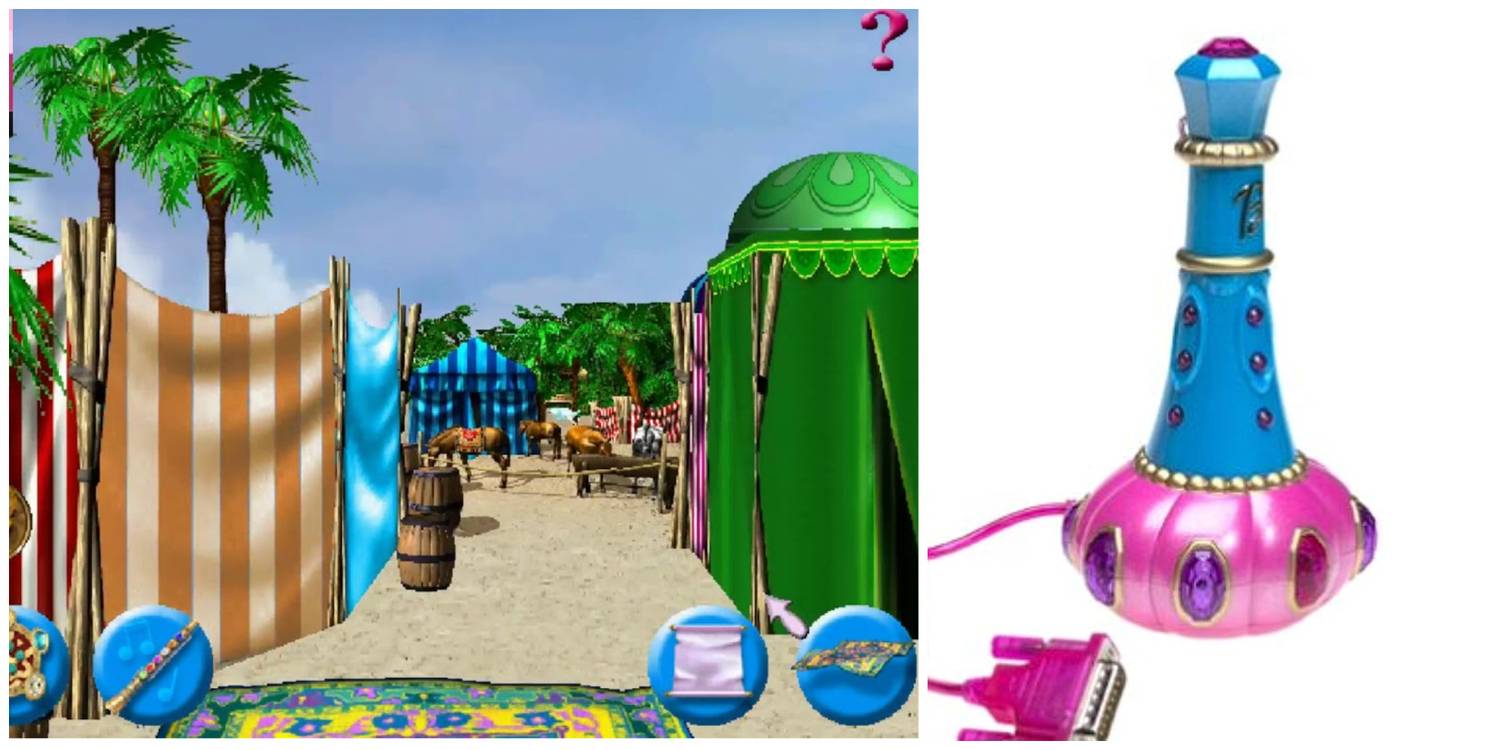 This 3D puzzle game is different in many ways. For one thing, it has nothing to do with an animation Barbie movie. It did, however, go along with the release of a genie-themed toy: a plug-in accessory for the PC that let players call Barbie in the game by rubbing the bottle.
In Barbie Magic Genie Bottle, the player walks around the world in first person and talks to different people on their quest to find the jewels for Barbie's amulet, which is the source of her magical powers. This really makes the player feel like they are hanging out in a fantastic world with the icon, even though some of the NPCs give off a "animatronic" vibe.
Barbie And The Magic Of Pegasus: The Video Game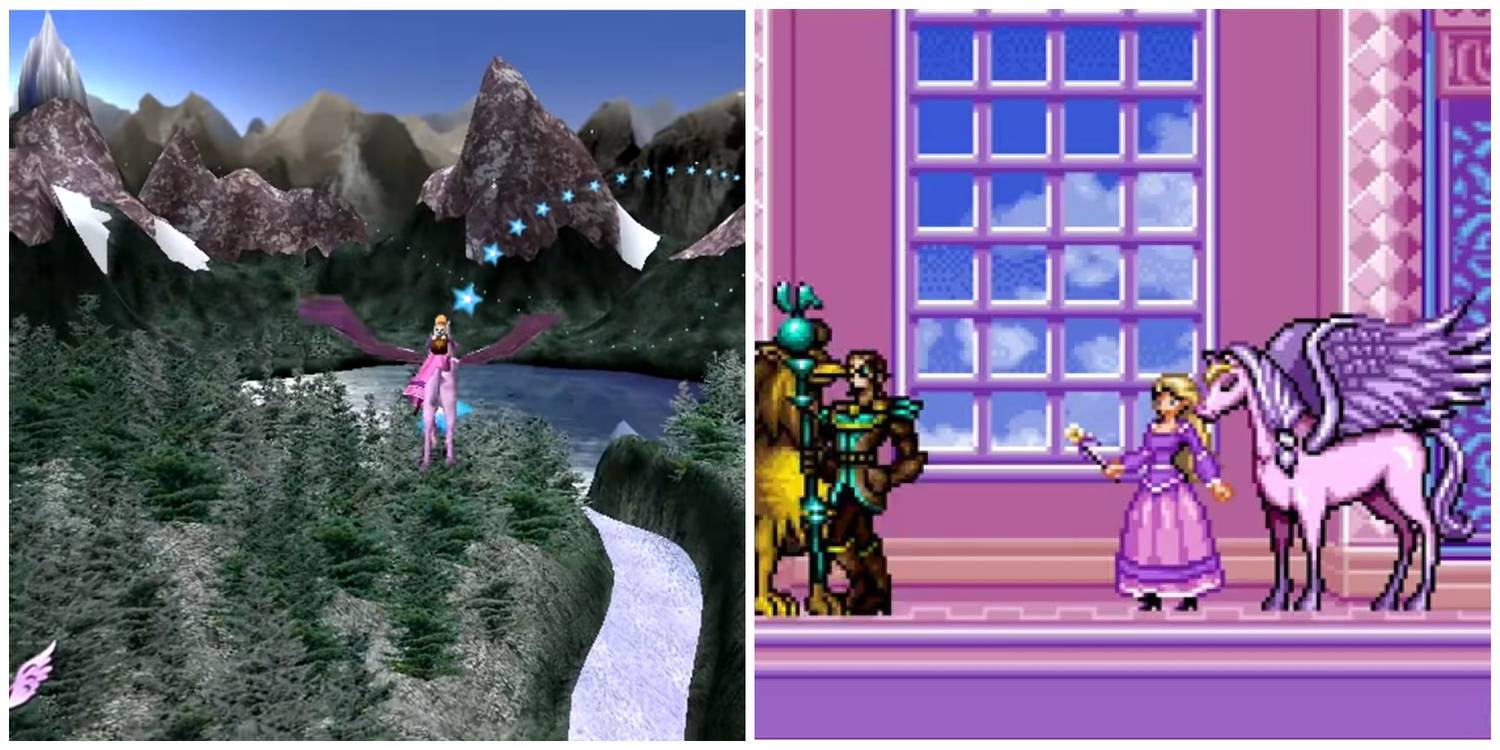 Shiver must work with Princess Annika, Barbie, her sister Brieta (who was turned into a flying horse), and the cute polar bear to make the wand of light, a pure good item that can undo the bad magic that Wenlock put on the cloud kingdom.
The PC game has puzzles, ways to move around (ice skating, flying, and riding), very pretty level design, and a great fairytale story. The GBA game, on the other hand, is more like an open-ended shooter with power-ups and bosses all over.
Secret Agent Barbie (2001)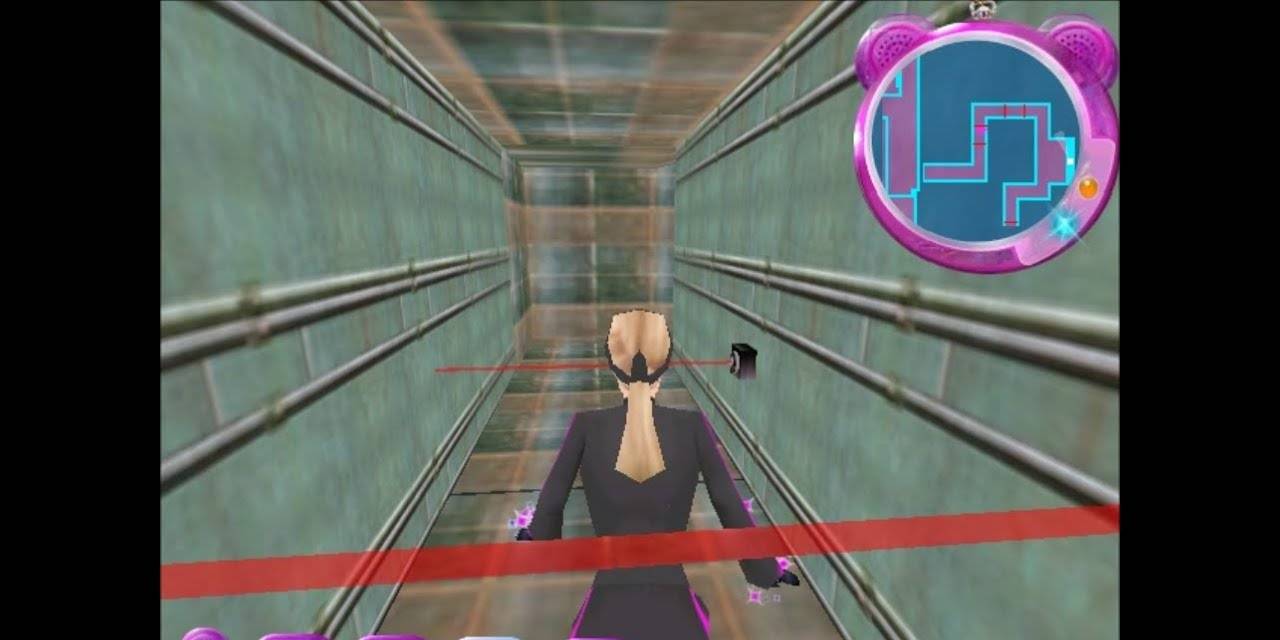 Barbie would be great for an espionage case involving fashion because she knows how to use camouflage well and has a good sense of style. In the PC version, Barbie has to find the person who stole a special, see-through cloth before they can finish making a stealth suit that makes them invisible.
In the GameBoy Advance game, Barbie has to find the person who stole the crown jewels and catch him or her.Some reviews at the time said that Secret Agent Barbie was "surprisingly complicated." They also said that it was like the Metal Gear Solid games, which isn't a bad thing in and of itself.
Barbie And The Three Musketeers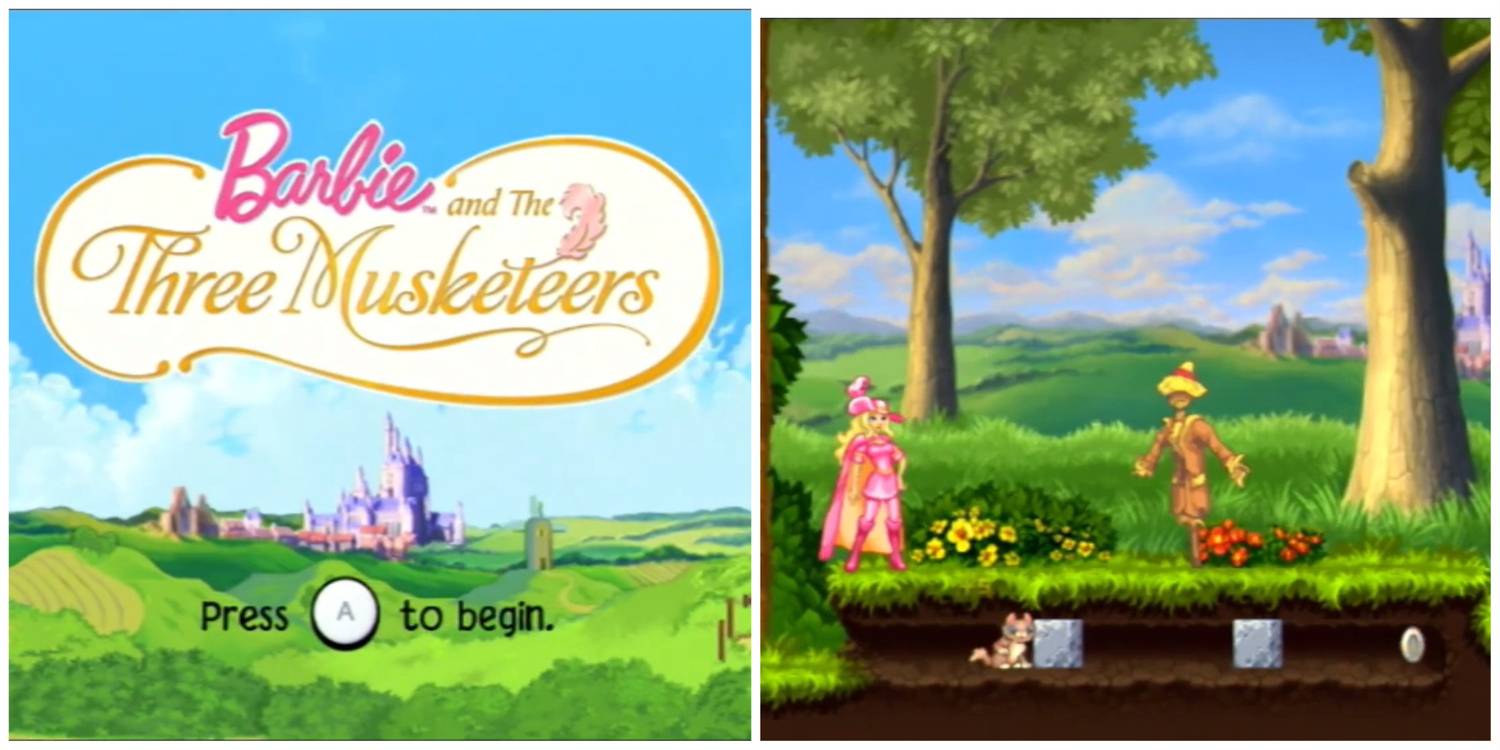 In Barbie And The Three Musketeers, a tie-in to the same-named animated movie, the famous doll-faced fashionista takes on a more action-oriented part. The game is set in the beautiful French countryside of the 1600s and is one of the more interesting in the Barbie series. It has combat, Metroidvania-style design features, and puzzles that involve more than one character.
This includes Barbie's pet cat, who can catch mice and get into tight spots to get things that would be hard to reach otherwise. The Three Musketeers, which are gender-swapped versions of the original three, also have their own weapons. Barbie, for example, uses two rapiers in a very stylish way. Even though the game doesn't take a lot of skill to finish, it is harder than most of her other games.
Barbie Pet Rescue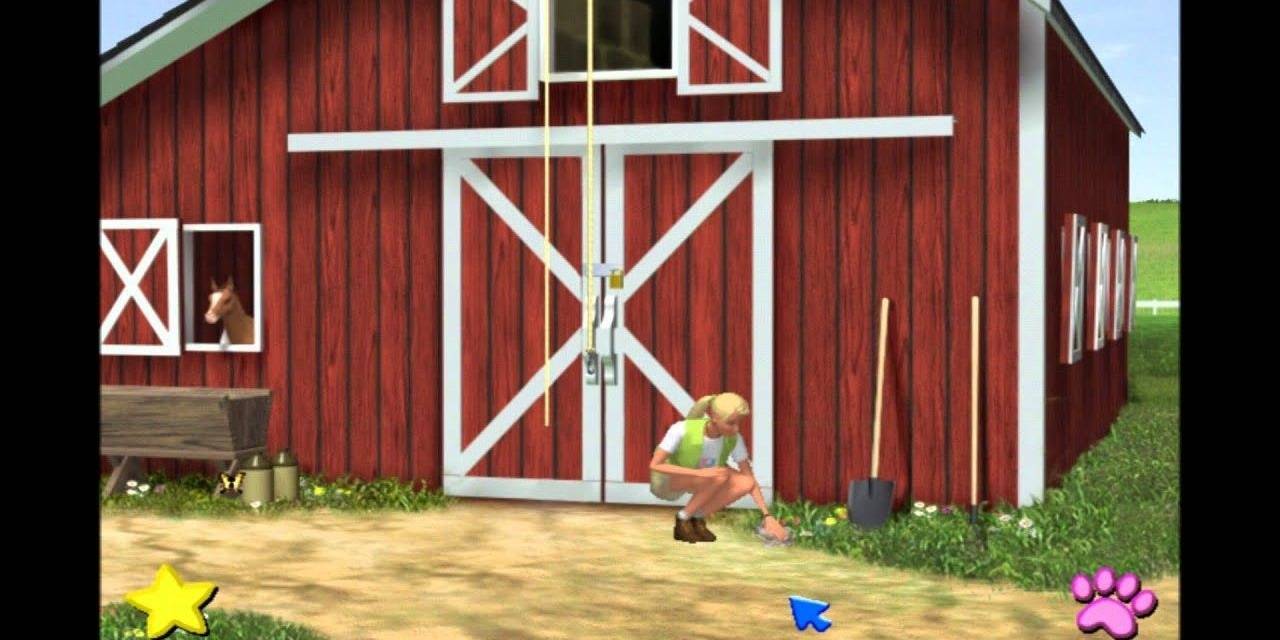 Even though there are a lot of Barbie games with horses, ponies, and horses with wings, Barbie Pet Rescue is the best one for animal-loving Barbie fans. Barbie changes jobs again, this time becoming an animal doctor.
Snake Game is meant to be both fun and educational, and there are lots of cute parts that kids (and adults) will love. Most of the interactions in Pet Rescue are done with a point-and-click interface, but there are also a few minigames that add some variety.
Barbie Explorer (2001)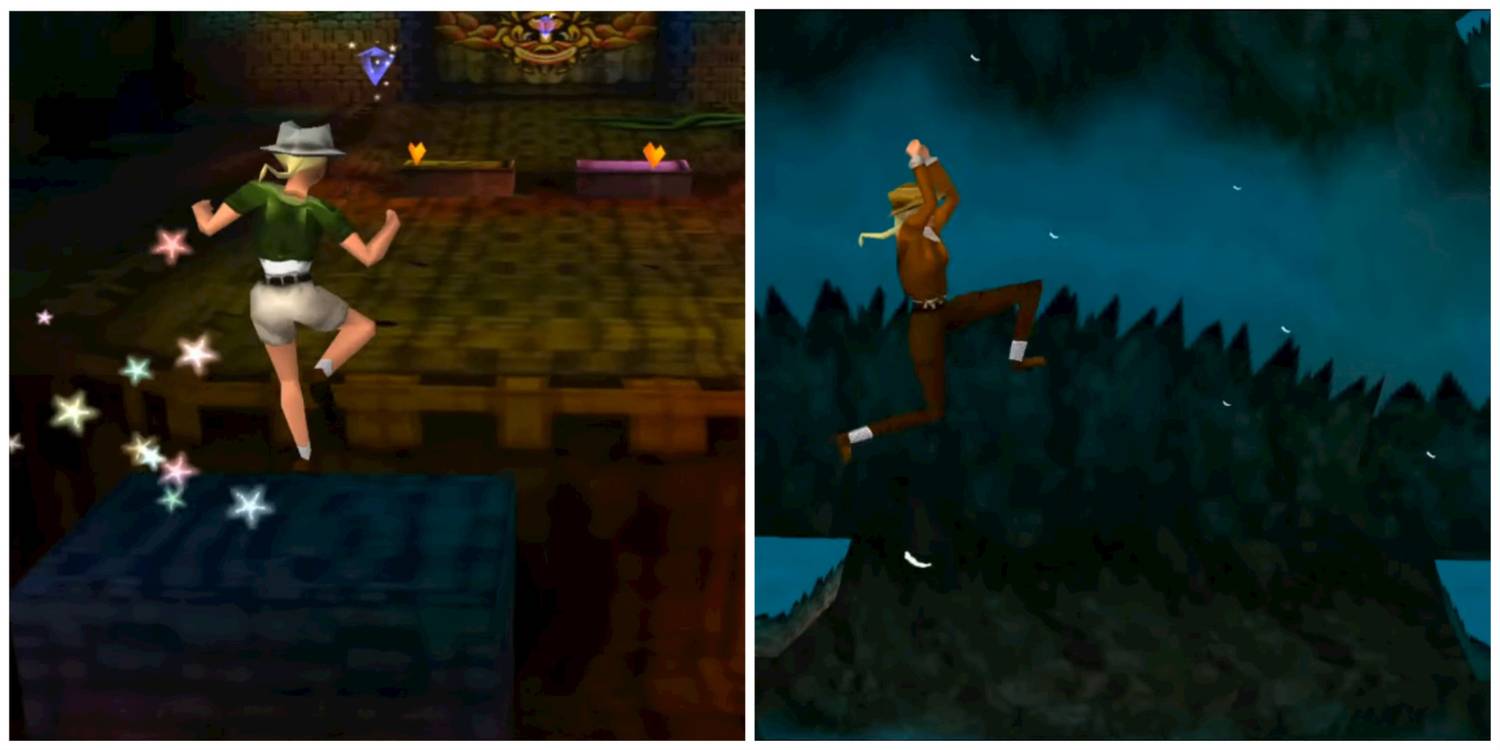 As seen in Barbie Explorer, Barbie has a very busy and exciting life. She goes to fancy parties and takes dreamy summer trips. In this PS1 classic, Barbie jumps, rolls, and dives through tricky stages and traps to find adventure.
As Barbie continues on her quest to find all the pieces of a magical mirror, she will learn new skills and get power-ups that will help her in any situation. For example, she will learn a super-powered version of her "tip toes" pose, where she stands on her ballerina heels. Barbie Explorer could give Tomb Raider's Lara Croft a run for her money with all the cave exploring and mountain climbing she does. Thankfully, though, unlike Ms. Croft, Barbie will try to avoid wild animals as much as possible instead of attacking them on sight.
Detective Barbie In The Mystery Of The Carnival Caper (1998)
Who doesn't enjoy a good puzzle? In Detective Barbie, fans got to see the pink private eye show off both her smarts and her great style. The point-and-click style is great because the player and Barbie can hang out and look around at their own pace.
Barbie just got out of detective school, so she needs the player's help to solve a riddle at the carnival: Ken and a lot of charity money have gone missing after a prankster magician "magics" them away. Due to a long list of pre-recorded names, Barbie will say the player's real name. This is one of the game's most interesting features.
Barbie Horse Adventures (2008)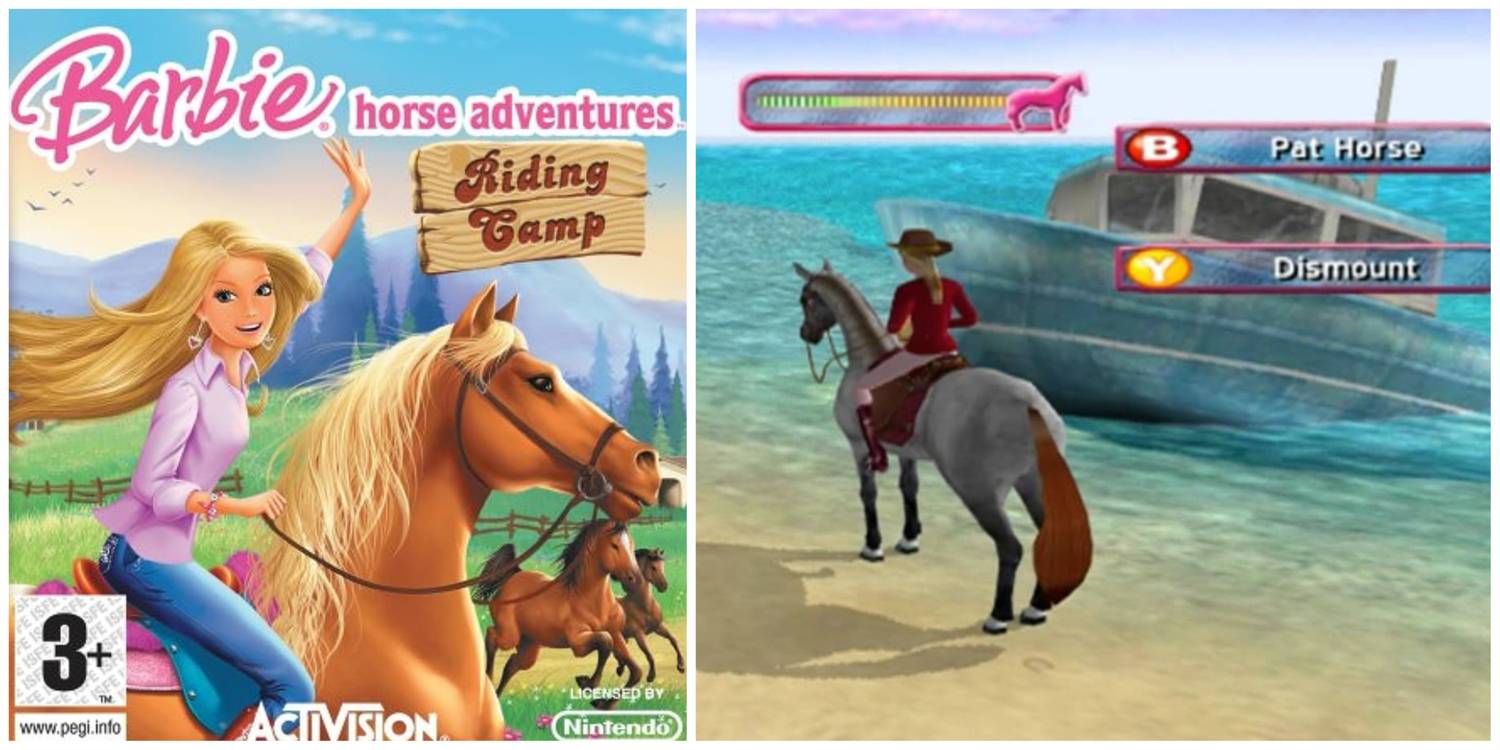 Having horse physics in a video game is kind of a big deal, and the computer versions of Barbie Horse Adventure really went all out with horse animations and activities. Fans of Barbie who like the idea of her riding around on a horse, seeing the sights, and helping the locals might find this one especially fun.
The game is fun and relaxing to play, and there isn't much of a difficulty curve to speak of. Riding is easy and fun. Since Barbie Horse Adventures is a game about horses, you can, of course, ride different types of horses (after you've saved, cared for, and loved them).