From Kreia, who is smart and mysterious, to Garrus, who is strong and reliable, these are the best people to have by your side.
RPGs have been a mainstay of gaming for decades. They let us get lost in rich, detailed worlds and form relationships with a wide range of characters. The people you choose to go on a journey with you are one of the most important parts of any RPG.
RPG party members help players fight better, see the story from different angles, and feel more connected to the characters. They create the genre, and there are so many of them that it can be hard to choose the best ones.
Varric Tethras – Dragon Age 2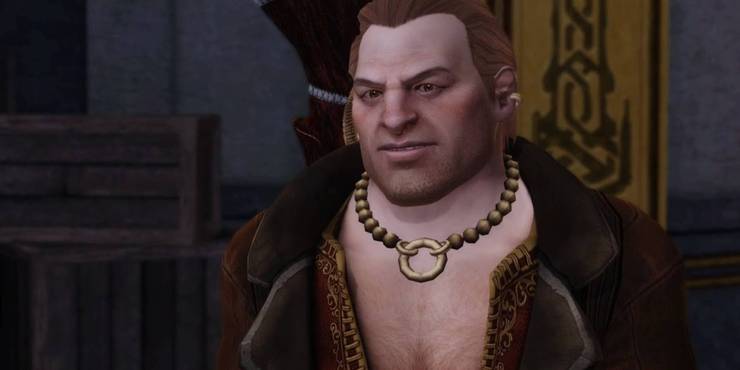 In Dragon Age 2, Varric Tethras is a popular character known for his quick wit and sharp tongue. As a rogue, he is great at fighting from a distance and uses a powerful crossbow named Bianca. Throughout the game, he can upgrade Bianca to make it do more damage and have other benefits.
Varric's special skill is his ability to tell stories, which gives you a lot of funny banter and interesting conversation. He is a close friend to the game's main character, Hawke, and is a key part of the story.
Frog – Chrono Trigger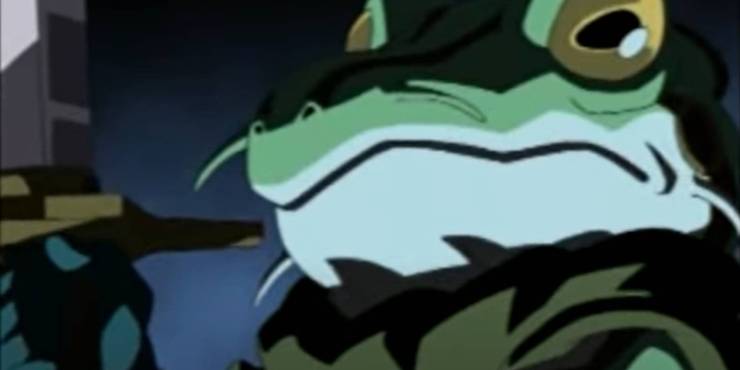 Frog from Chrono Trigger is known for being brave, kind, and loyal. He is a good fighter who is good with swords and can do a lot of damage to enemies. Frog's past is very interesting. He used to be a human knight named Glenn, but the bad sorcerer Magus turned him into a humanoid frog. Even though he turned into a frog, Frog is still a loyal and brave knight who is determined to protect his friends and stop the end of the world.
Frog's character arc is also interesting because he struggles with who he is and wants to get back at Magus. He is one of the most memorable characters in the game because of how he looks and acts.
Mordin Solus – Mass Effect Series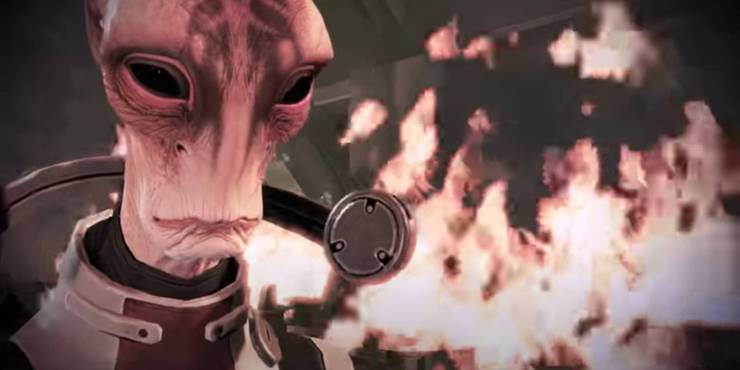 Mordin Solus is one of the most interesting characters in the Mass Effect series. He is known for his brilliant mind, quirky sense of humor, and unique take on the many moral problems in the games. Mordin is useful to Shepard's team because he is a scientist from the Salarian race and a good battle medic.
His loyalty task in Mass Effect 2 is one of the most memorable parts of the game, and his sacrifice in Mass Effect 3 is one of the most touching parts of the series as a whole. Mordin is a figure that people like because he is smart, funny, and caring.
Yuna – Final Fantasy 10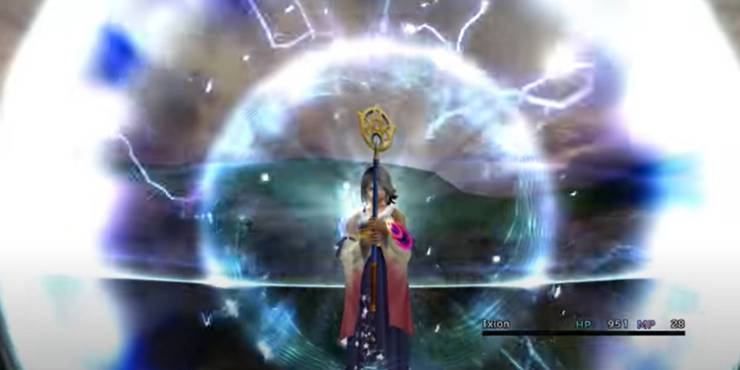 Yuna is a key character in Final Fantasy 10. She is a summoner who has to beat Sin, the main bad guy in the game. She is a strong fighter who can summon powerful monsters called aeons to help her in battle. Yuna is also good at magic, and she knows a number of strong spells, such as the "Holy" spell.
She is a beloved character in the Final Fantasy series because she is selfless and determined, and her journey through the game is one of the most remembered in the series.
9S – Nier: Automata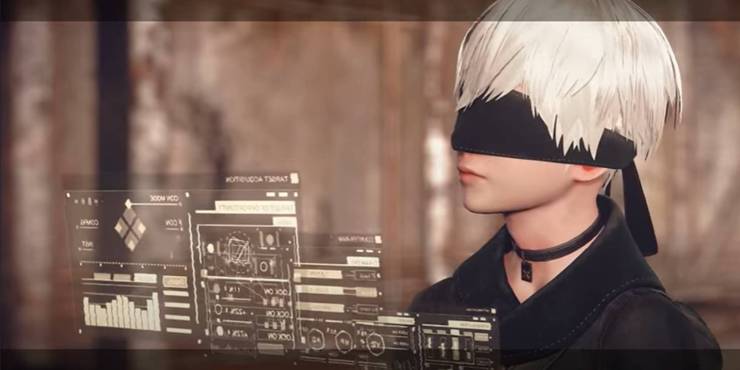 In the game Nier: Automata, 9S is a complicated and interesting robot made to fight the machine lifeforms that have taken over the world. He is smart and interested, and he is obsessed with finding out the truth about machines and the world. His ability to hack shows more about who he is, which leads him down a bad road.
The emotional connection between 9S and 2B grows, but tragedy strikes when she kills him more than once to keep him from finding out the truth. The issues of identity, obsession, and sacrifice are looked at from a different angle in 9S.
HK-47 – Star Wars: Knights Of The Old Republic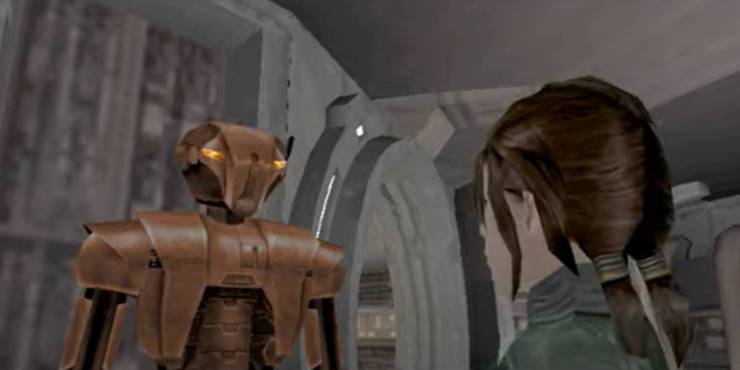 In Star Wars: Knights of the Old Republic and its sequel, HK-47 is a well-known character who is known for his dangerous skills and dark sense of humor. As a droid designed to kill and fight, he is a tough opponent. He has a wide range of tools and can do a lot of damage to his enemies.
HK-47 has a unique way of calling living things "meatbags," which makes for some of the most memorable moments in the game. The story of the game is mostly serious, but his strange personality and dark sense of humor add a bit of comedy.
Minsc – Baldur's Gate Series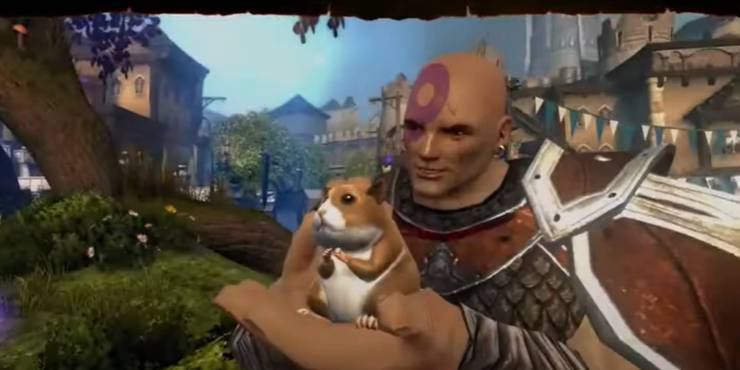 Minsc is a famous character in the Baldur's Gate series. He is known for his funny lines like "Go for the eyes, Boo!" and for talking about himself in the third person. He is a fighter who goes into battle with his tiny giant space hamster, Boo.
Minsc is a skilled fighter, despite his easygoing personality. His "berserk" ability can do a lot of damage to his enemies and makes him immune to fear and charm powers. He also has a unique ability to talk to Boo, who is always with him. This makes him even more interesting and funny.
Tifa Lockhart – Final Fantasy 7 Remake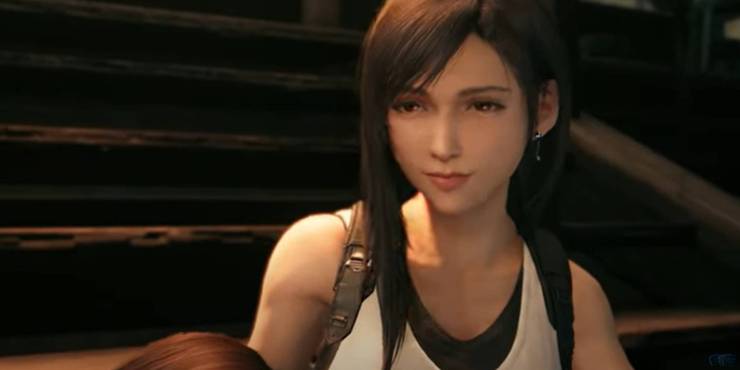 Tifa Lockhart is one of the most important characters in Final Fantasy 7 Remake. She is known for her great martial arts skills and her ability to fight close up. She is a strong fighter whose Limit Break skill can do a lot of damage. Tifa is also a helpful character who can heal and boost the abilities of her allies during fight.
Her background is an important part of the game's story because it shows how she is connected to other characters and why she fights against the villains in the game. Overall, Tifa is a character that people like because she is strong, kind, and determined.
KOS-MOS – Xenosaga RPG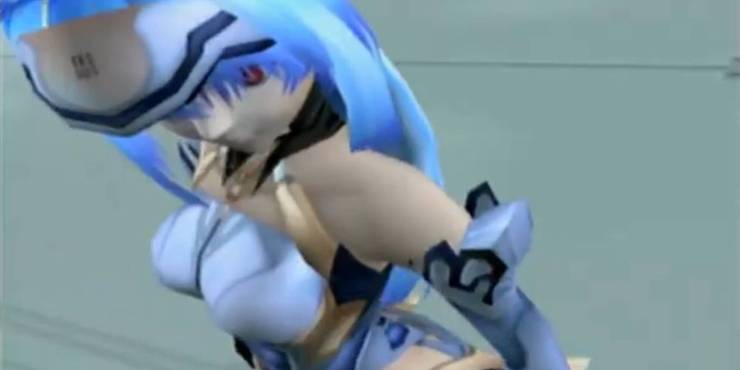 KOS-MOS is a strong robot from the Xenosaga series. She is known for her technical and fighting skills. She is an important member of the party who can do a lot of damage to enemies and help her team in important ways. This makes her a force to be reckoned with in fights.
KOS-MOS was made as a weapon for a secret group, but she later becomes conscious and starts to question why she was made. Her search for herself and for meaning beyond what she was programmed to do gives her character more depth and makes her a more interesting character in the game.
Garrus Vakarian – Mass Effect Series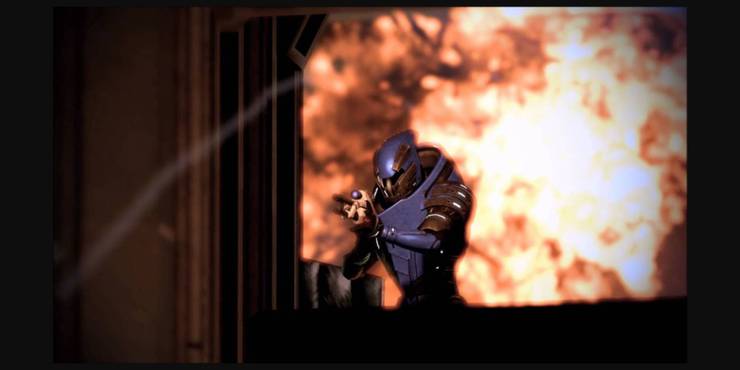 Garrus Vakarian is another fan favorite in the Mass Effect series. Throughout the trilogy, he is Shepard's loyal right-hand man. As a Turian, he is a good sniper and has many unique skills, such as the "Turian Rebel" ability, which can stun enemies and make him a valuable tool in battle.
Garrus is also a complicated figure who gives important clues about the game's complicated political world. He is Shepard's loyal friend and helps him through all of the tasks in 8 Ball Pool. Garrus is a well-liked figure who stands out for his unique skills and unwavering loyalty.
Kreia – Star Wars: Knights Of The Old Republic 2
Kreia is a character in Star Wars: Knights of the Old Republic 2 who is known for her deep thoughts and strange past. She is a useful member of your party because she gives your character advice and advice as they go through the game.
Kreia's past is interesting because she was once a Jedi Master but was kicked out of the order because she had strange ideas. Her job as your mentor and why she does it are important to the story of the game, which makes her a memorable and interesting character.
Aerith Gainsborough – Final Fantasy 7 Remake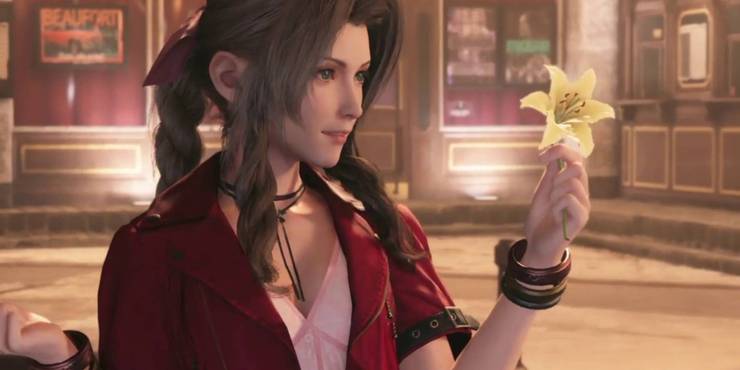 In Final Fantasy 7 Remake, Aerith Gainsborough is also a very important character. The flower seller is known for being kind and caring, and also for being able to do magic. As the last of the Cetra, Aerith has a special relationship with the world and is a key part of what happens in the game.
Her romance with Cloud, the game's main character, is one of the most famous in the history of RPGs, and it adds a lot of feeling to the story. Aerith's sad life and death make her one of the most remembered and important characters in the game.